Daylighting Facts
History
In 1917, a subterranean flume was constructed in Yonkers beginning at "Chicken Island"—a municipal parking lot off Getty Square—with the final phase in Larkin Plaza completed in 1922, banishing the Saw Mill River from the light for a half-mile underneath Getty Square, North Broadway and Larkin Plaza. After going through the flume, the Saw Mill River empties unceremoniously into the Hudson River immediately north of the Yonkers Recreation Pier.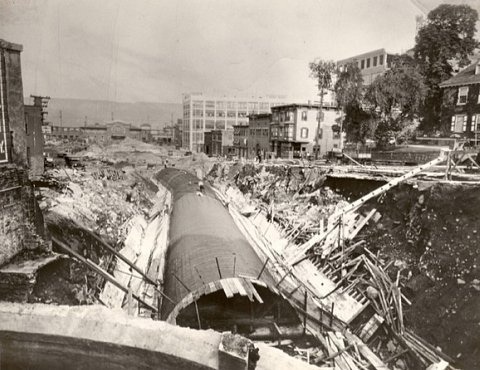 Today
Here are the current plans for the daylighting.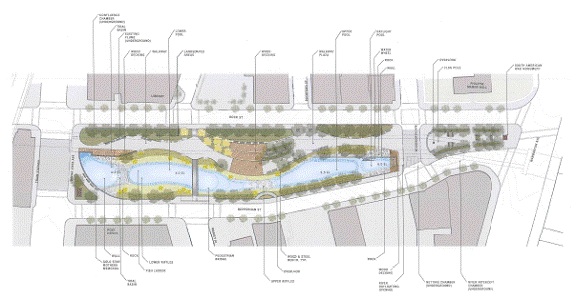 The Saw Mill river park will replace the parking lot, currently bordered by Dock Street and Nepperhan Street to the north and south, and Larkin Plaza and the Yonkers train station to the east and west.  There are plans to build a new garage to serve downtown businesses within walking distance.